All you need to survive is food, water and fun. It's something that we all know inherently. But do we acknowledge it? Do we accept it? Do we give in to the fact that we all need fun to survive?
Ok, so it may be a bit much to say that we need fun to survive, but it is pretty amazing how well it motivates, inspires and facilitates everything that we do. Cleaning off your desk – pain in the ass. Start taking 3-point shots at the garbage basket and next thing you know your desk is clean and you are debating throwing away papers you really need.
The same can be said for UI design and for UX in general. The interface of a website must be useful and functional for a user to tolerate it. But, make it fun and you can achieve the ever elusive "stickiness" that we all labor to achieve. Give users a reason to enjoy what they are doing and they will enjoy it for as long as they can and as often as they can.
Volkswagen is exploring this concept with a series of user experience experiments designed to study the idea that making something fun actually influences and increases the effectiveness. They call it The Fun Theory. The videos on the site are awesome and immediately reminded me why I love humans so much. The first one is Piano Staircase (below). As I watched them I sat and smiled at how we, the human species are, undeniably drawn to fun. We love to enjoy ourselves, and given the opportunity we love to revert back to our childlike nature and just play.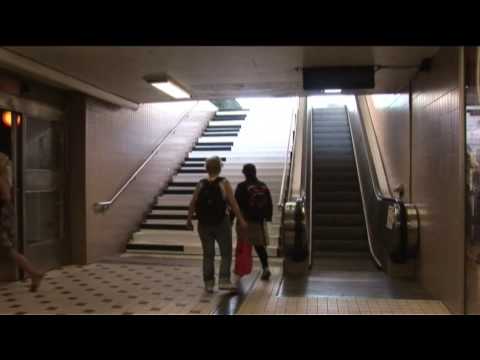 With so many tasks and chores and duties that we have to do in our lives, diversions are few and far between.  As UX designers, we should always remember, that a little fun goes a long way. If in remembering this we can build a little fun (or a lot) into the interfaces we create, maybe just maybe we will be making peoples lives a little bit better.